Wits End Ranch Cosmo of Ragdollblues
Seal Mitted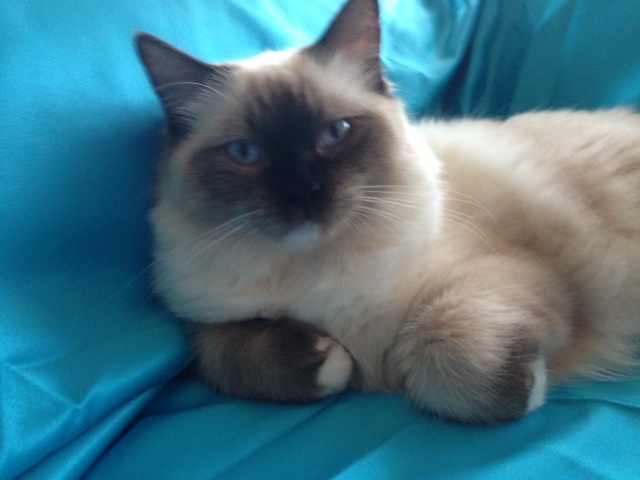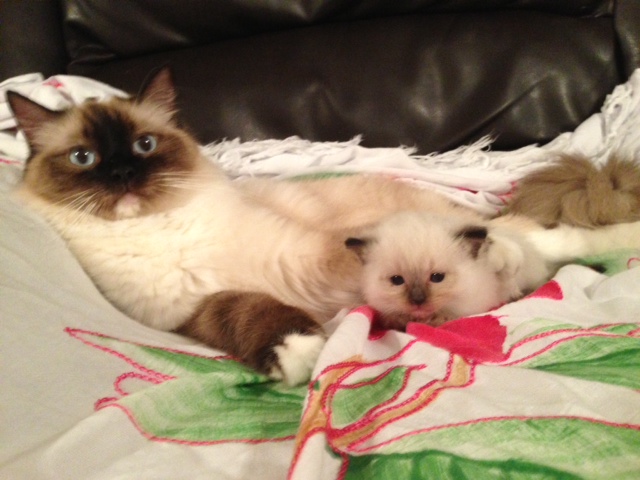 Sweet Cosmo is such a doll!  She is a wonderful mom and has an adorable personality…always affectionate and purring!  Thank you Julie for this girl!

 Ragdollblues Petunia of Ragdollblues
Chocolate mitted with a blaze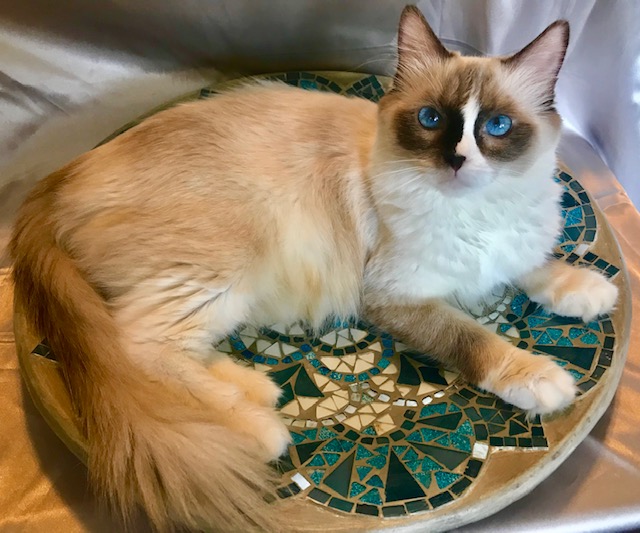 Gorgeous little girl! Baby Doll and Topaz girl.  So very sweet!
Babies coming soon with Espresso our new Seal Sepia boy from Texasragdolls!

RagdollBlues
Diamond of Ragdollblues
Pic coming

Ragdollblues Tulip of Ragdollblues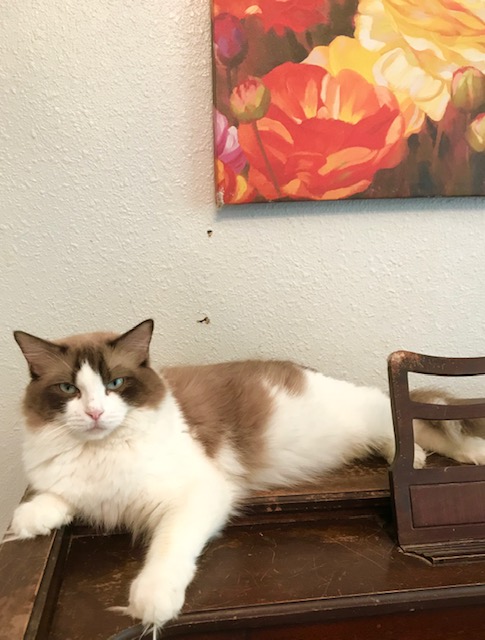 Seal Mink Bicolor
Tulip is such a fabulous mommie! She keeps her babies fat and squeaky clean! Very attentive lady with thick, buttery soft coat.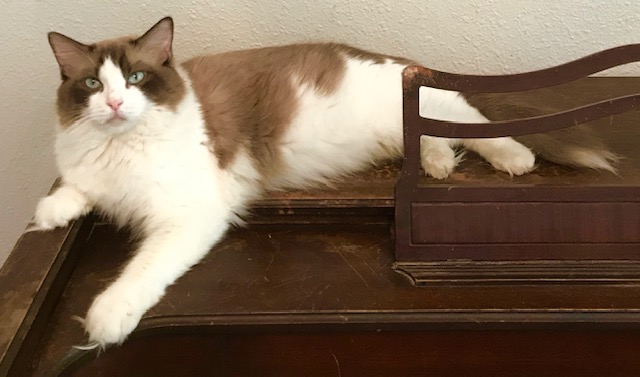 Ragdollblues Sunlight of Ragdollblues
Seal bicolor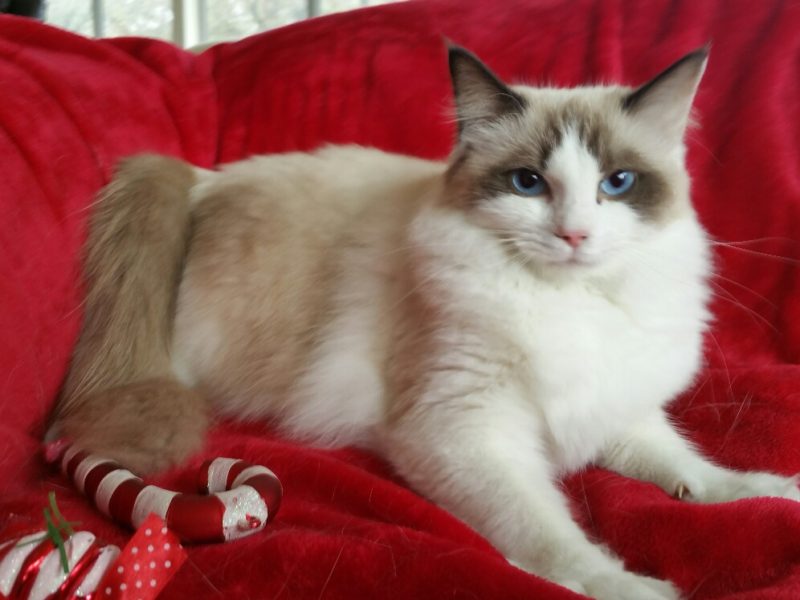 Sweet little Sunlight. Such gorgeous blue eyes you have.  And you are the spirit of your sweet mommie Sunflower. Thank you for your picture, even if you did not want one.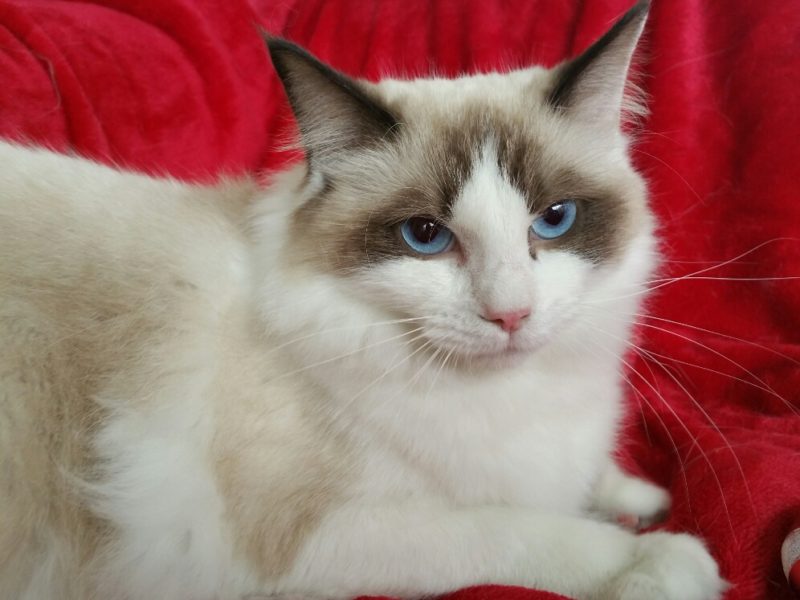 Sweet Sunlight with her gorgeous blue eyes, she is her momma Sunshine's baby!  Super sweet and gentle. Loves attention from everyone, man, woman, cat or dog.

Ragdollblues Silk of Ragdollblues
Seal Mitted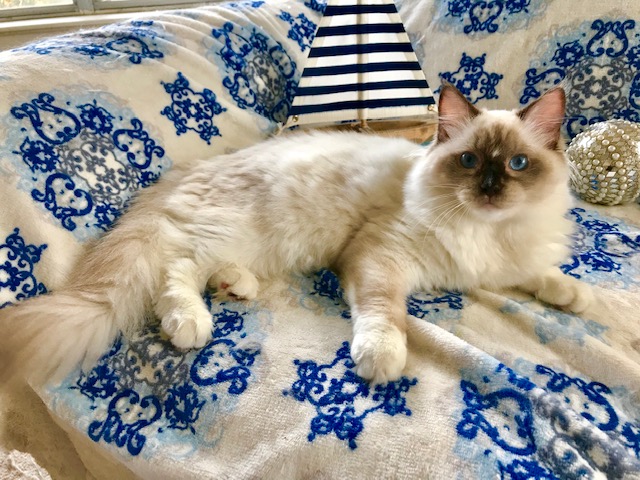 Ragdollblues Honeysuckle of Ragdollblues
Seal Tortie bicolor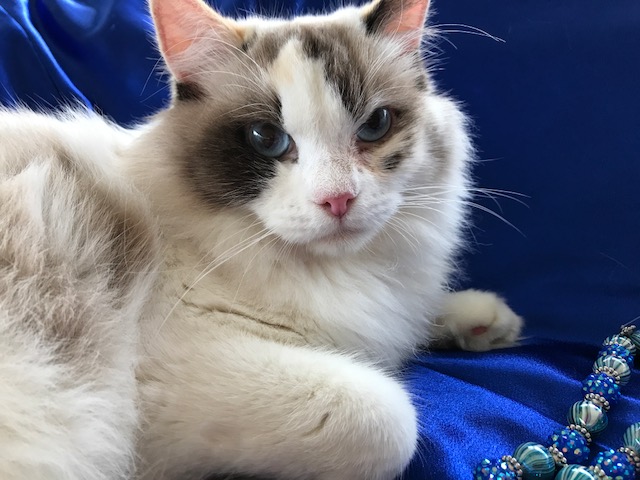 Click photos for larger view!

Bakerviewrags Lacie of Ragdollblues
Lilac mitted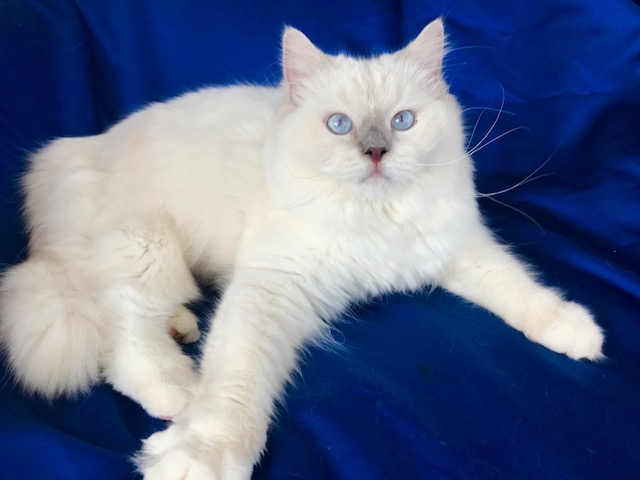 Due late March 2020

 Ragdollblues Baby Doll
Chocolate mitted