Wits End Ranch Cosmo of Ragdollblues
Seal Mitted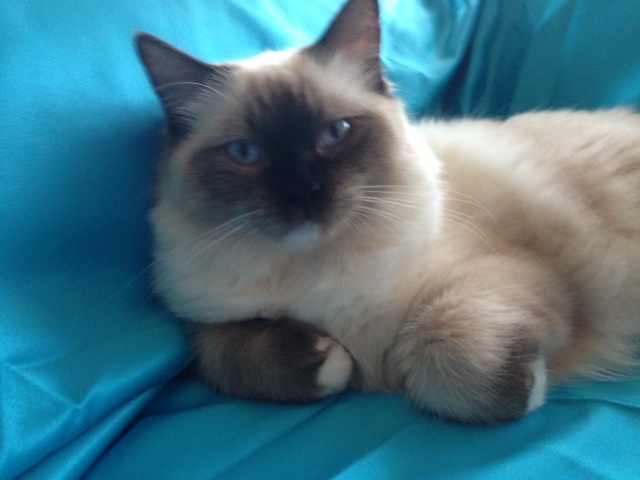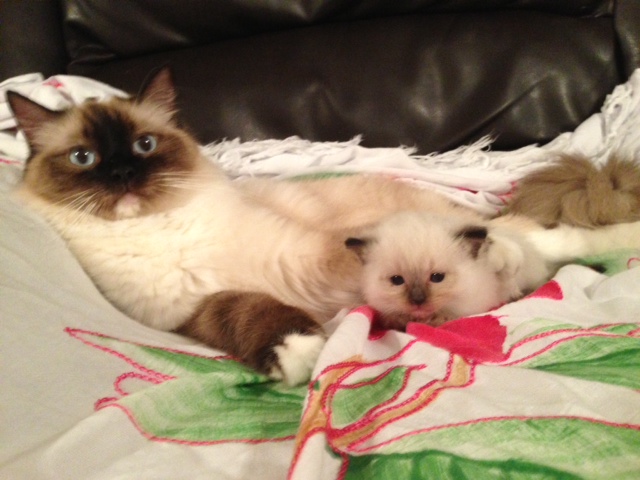 Sweet Cosmo is such a doll!  She is a wonderful mom and has an adorable personality…always affectionate and purring!  Thank you Julie for this girl!

 Ragdollblues Petunia of Ragdollblues
Chocolate mitted with a blaze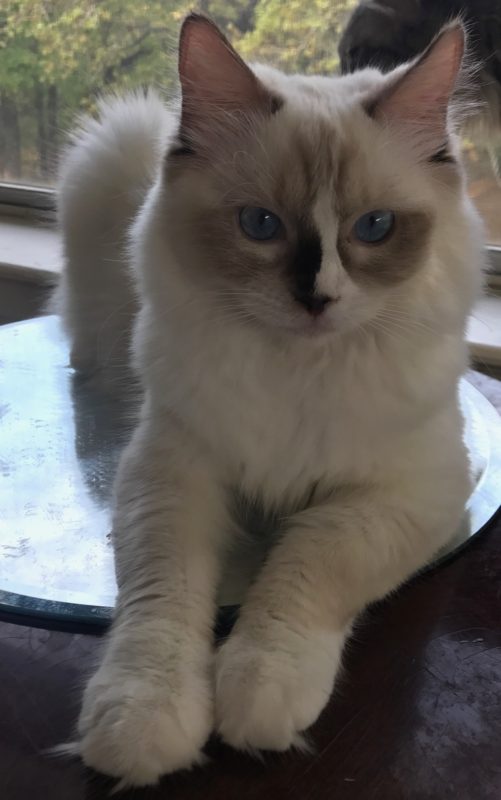 Gorgeous little girl! Baby Doll and Topaz girl.  So very sweet!
Babies coming soon with Espresso our new Seal Sepia boy from Texasragdolls!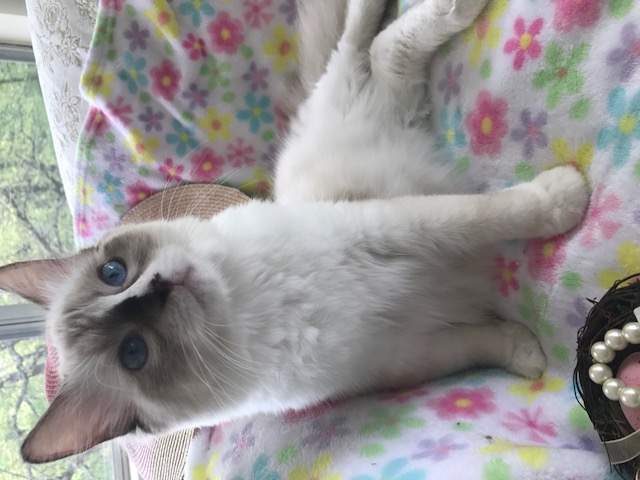 RagdollBlues
Blue Point Tinkerbell of Ragdollblues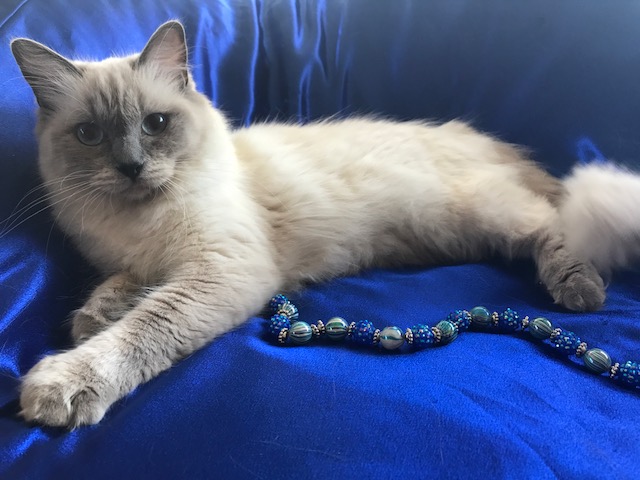 Click photo to view larger!

 Ragdollblues Azure of Ragdollblues
Seal Mitted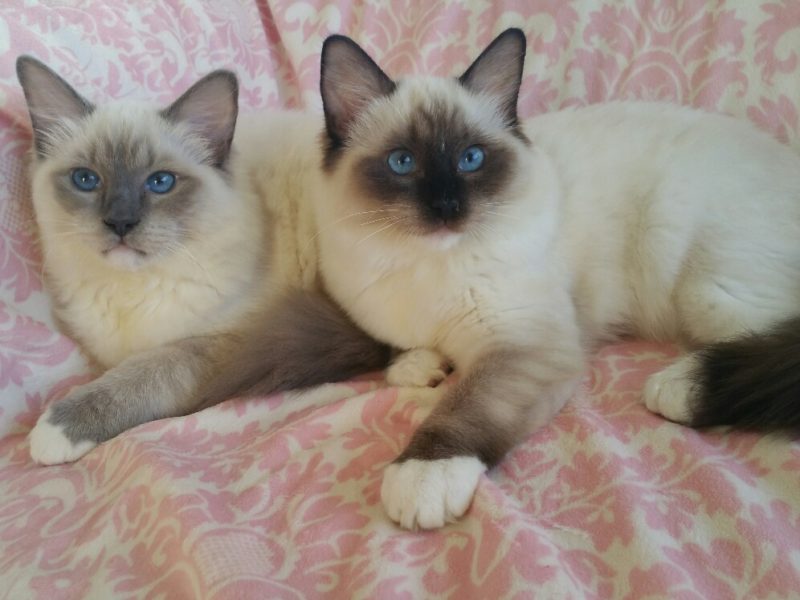 Ragdollblues Sunlight of Ragdollblues
Seal bicolor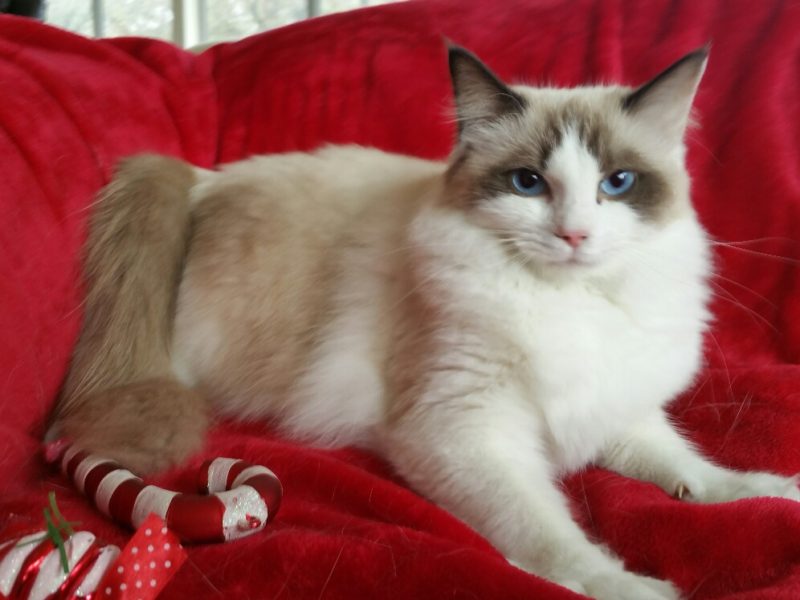 Sweet little Sunlight. Such gorgeous blue eyes you have.  And you are the spirit of your sweet mommie Sunflower. Thank you for your picture, even if you did not want one.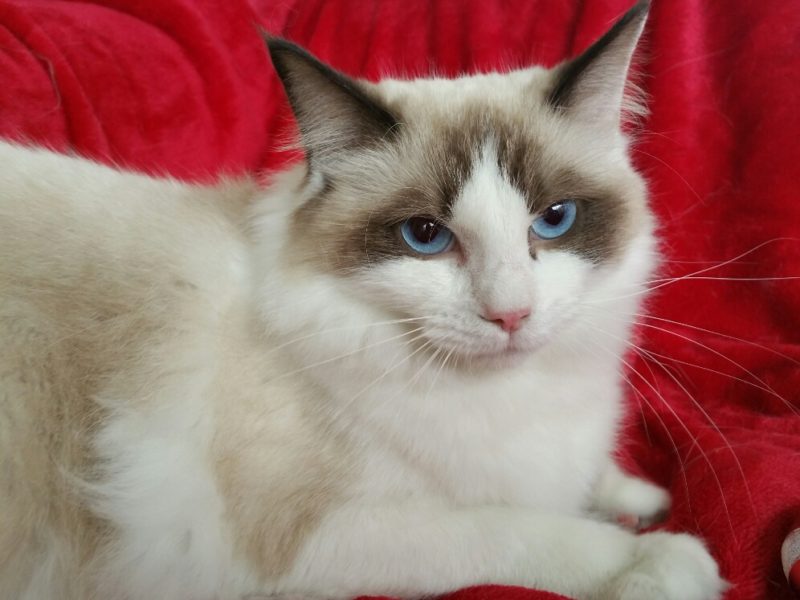 Sweet Sunlight with her gorgeous blue eyes, she is her momma Sunshine's baby!  Super sweet and gentle. Loves attention from everyone, man, woman, cat or dog.

 Bluemountain Ragdolls Sunflower of Ragdollblues
Solid Blue Tortie Bicolor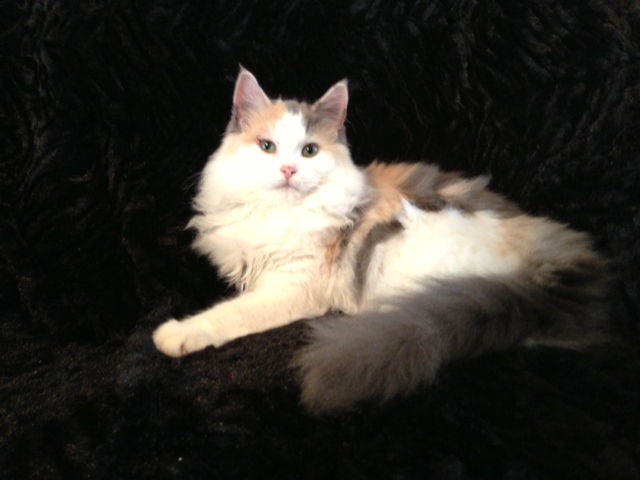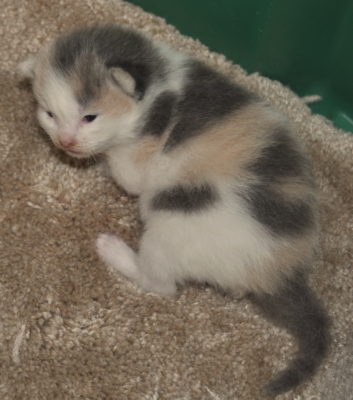 What a delightful gentle soul.  She would never harm a fly.  Not only is her color breathtaking, I get to enjoy her gentle way of keeping peace at all cost.  Sunflower is turning out to be a very attentive momie.

 Ragdollblues Honeysuckle of Ragdollblues
Seal Tortie bicolor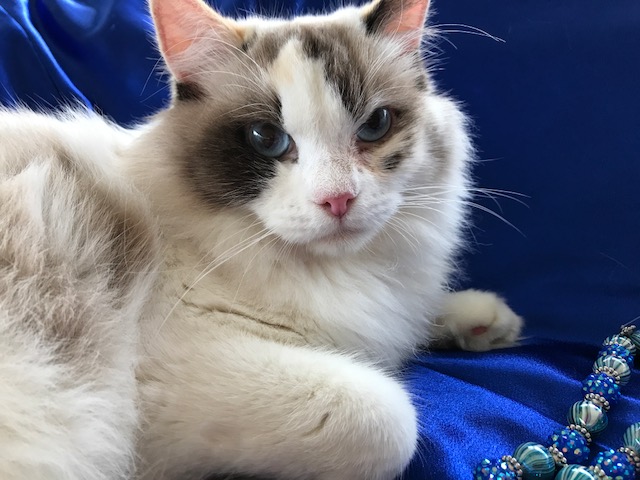 Click photos for larger view!

 Ragdollblues Tiger Lilly of Ragdollblues
Solid blue lynx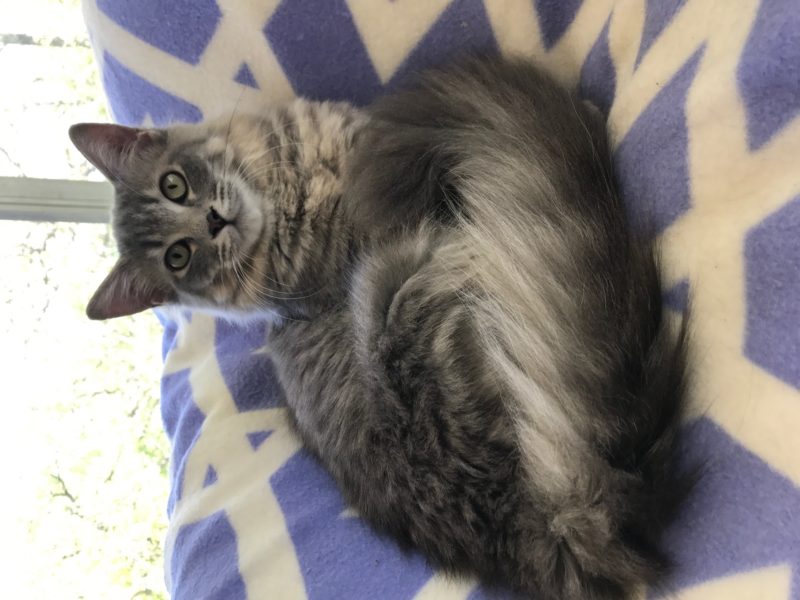 Such a lovely lady! Empress and Lion Heart baby! Fall Breeding 2018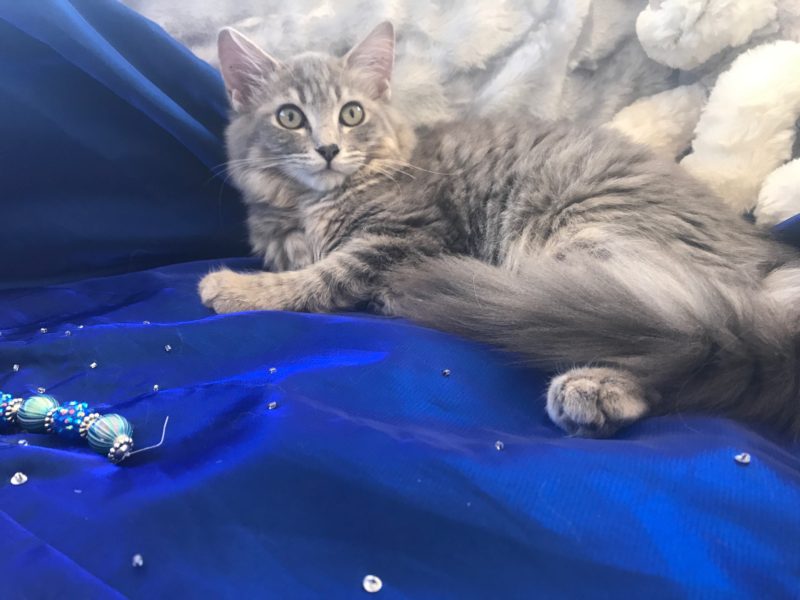 I worked for 8 years to get my solid blue lynx girl!! Welcome my sweet darling!

 Ragdollblues Baby Doll
Chocolate mitted