Welcome to Ragdoll Blues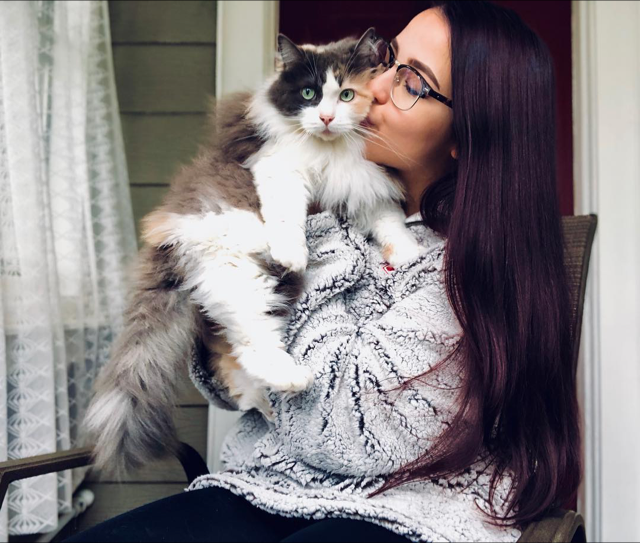 Lyndal G thank you for such a beautiful update! My kittens are blessed to have you for their mommie!!!
Please call for appointment and come pick out your precious snuggle buddy!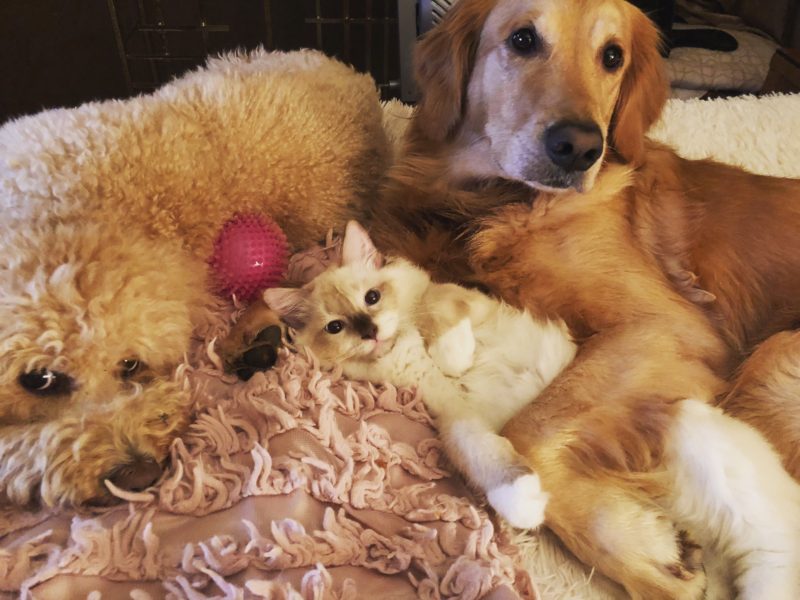 Ragdoll kittens love their buddies!! They are TERRIFIED of Collars! Please get them a friend and do not use a collar.  Use a HARNESS if needed to place on a leash
Kittens are fully vaccinated and wormed before going home. All kittens are raised underfoot and not in cages. They all sleep in my lap and in my bed. I love them as a family member!
I feed both wet and dry food.  Lifes Abundance..Human grade Organic meats and purified water.
All parents are DNA tested Negative before Breeding to provide you a healthy kitten without congenital anomolies.
I do give a Health Guarantee, with replacement of any kitten that were to have a congenital or lethal genetic defect..(.which I have not had due to DNA testing prior to breeding) or any life threatening disease, with positive testing either via DNA PCR or autopsy. I do ask that you consult with me and my vet before giving all of the toxins that either destroy your babies health or make him/her deathly ill.  Remember you are the only one who can protect your pet from the medical/pharmaceutical overkill.  Ragdolls are very sensative.  Choose a cat specialist if possible.  Common vets do not understand the fragile immune system of a Ragdoll and treat them like dogs or horses and then you come crying to me with your sickly or dead kitten.  ALWAYS CHOOSE NON TOXIC TREATMENT!!!
I am available by phone, text or email.  I respond immediately and you do not have to feel like a second class citizen as you wait days for a breeder to return your call.  I value my clients and treat you professionally and with the respect and service I would want.  I do follow the Golden Rule!  All complainants have been offered either a refund in full with the return of the kitten in question or a replacement.  I will be glad to guide you with the years of advice both as a Registered Nurse and as a Breeder.
I bet you can't have just one!  Just ask the Guerra family who are now on #8.  Below you will see a list of Personal references if you have questions I have not answered. 🙂
Your Comfort delights my soul…Psalm 94:19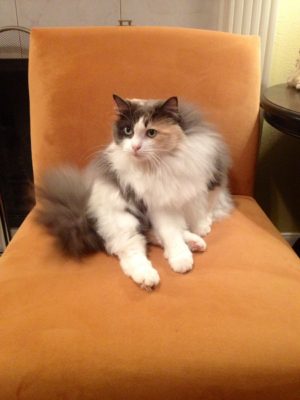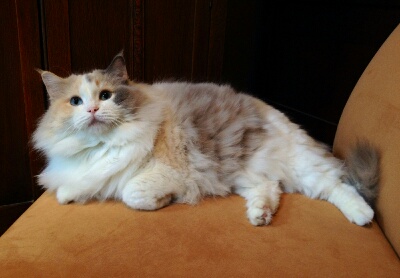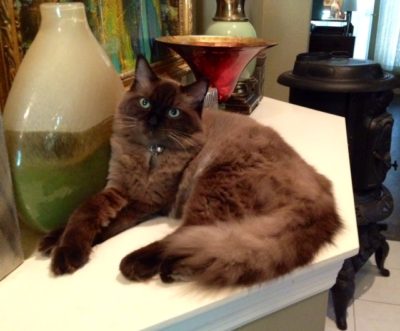 Thank you for such beautiful pictures of your babies Kathy! I love to see my elegant babies all grown up and happy in their new homes!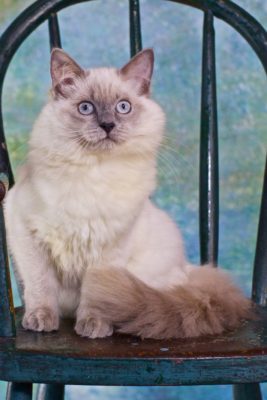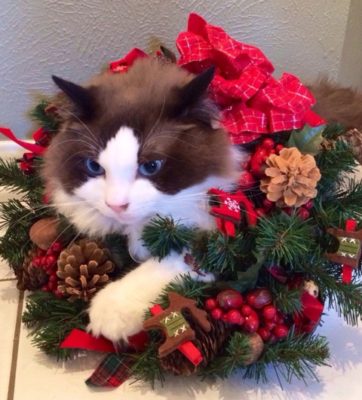 WINNER OF THE 2013 CHRISTMAS PHOTO CONTEST! CONGRATULATIONS KATHY GUERRA FOR YOUR UNIQUE PHOTO CREATION.
Thank you for your participation and sharing your beautiful babies with everyone!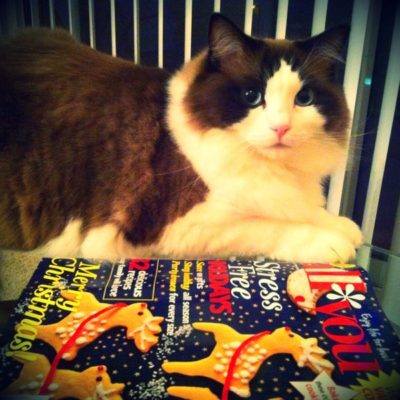 2ND PLACE GOES TO KRIS KRINGLE! HE WILL BE FEATURED IN MY KITTYSITES AD FOR 2014! THANKYOU KAITLYN FOR ANOTHER WINNING PHOTO!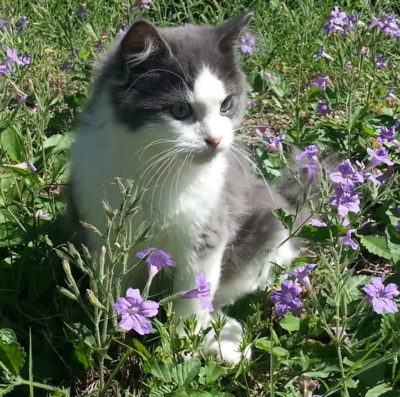 MY PERSONAL FAVORITE RAGDOLLBLUES KITTEN OF 2013! ZULEE! THANKYOU FOR SUCH AN ADORABLE PICTURE STEPHEN!
 Shipping Options
I do ship with a courier when available. She meets me at the airport and carries your kitten onto the plane with her and flies the kitten to you and hand delivers your baby stress free and disease free.
If not I am always able to meet you at the airport if you would like to fly in to DFW to get your kitten.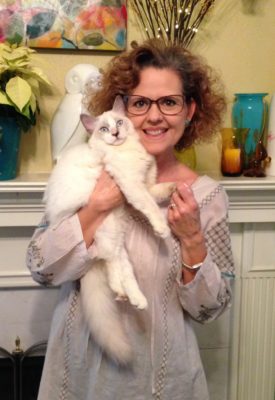 Congratulations Kathy on your families 8th Ragdollblues Baby!
Personal references for myself and my cattery:
mcyary@hotmail.com
stevewliebowitz@yahoo.com
balajadia72@yahoo.com
Fay6956@aol.com
Having been a creative Being stuck in a color inside the lines, rigid environment all of my life….Let me give you permission to color….I promise you a "Touch of Class", without dogging your love of variety and color.
You will be welcome to indulge yourself and color outside of the lines. Let your senses wonder…no more predictable look alikes. I will offer you a 1 of a kind experience in beauty, joy, laughter, snuggles, hugs and lots of love and purrs!
My desire is to Honor God's diversity and my fellow feline friends. As we celebrate life, creativity, devotion and the love of our Ragdoll Feline Friends. Live, Love and Laugh!

If you enjoy the beauty and elegance of God's creation…finding peace in the presence of furry company. You have come to the right spot. Hosting the FINEST ECLECTIC VARIETY IN THE WORLD.
THE ONE STOP SHOPPING RAGDOLL EXTRAVAGANZA WITH EVERYTHING YOU CAN IMAGINE!
I promise you variety and quality with no applications and attitude.
Year around availability without cookie cutter kittens.
Pictures every 10 days to two weeks of your babies.
Daily email response to your questions. No more waiting 2 weeks for a Breeder to eventually call you back.  24/7 round the clock I do respond for the life of your pet to help you with any questions or concerns.
Friendly customer service. All kittens are raised in my room with my 24 hour a day affection and care.  Not closed in another room or caged.  I get up every 2 hours all night long to check on their needs and attend to them.  Your kittens have the best of my nursing care/as well as a Vet who makes house calls when needed, 100% Organic Human Grade Meat Diet with Holistic fromulations by Lifes Abundance, purified water, wheat grass, grilled chicken and Holistic treats and supplements.  Loved and spoiled rotten for you! Kittens come with age appropriate vaccinations and worming. TICA registered Ragdolls with many show pedigrees in my bloodlines.  I have a diverse group of Breeders from all over the USA and Canada.  I specialize in Ultra Rare Colors.
$200.00 off when buying 2 friends.
Happy healthy and well socialized pets. Traditional, Seals, Blues,Chocolates, Lilacs,Flames, Creams,Black,Black and white, as well as Minks, Lynx, Torbie and Torties, along with Solids and Sepias
Dallas, Fort Worth & Arlington Area, Texas