Happy Spring!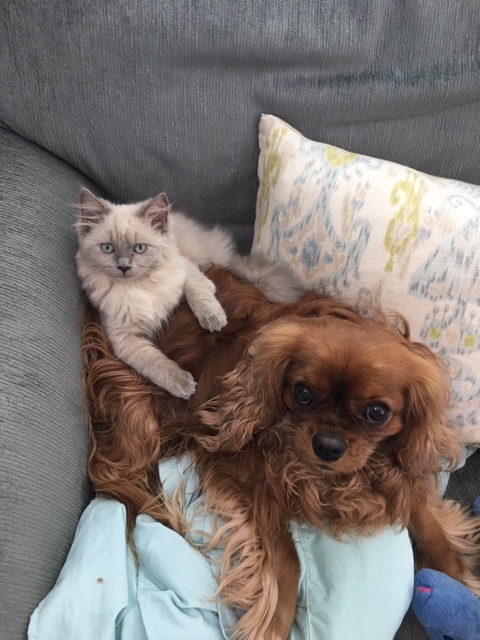 "Hi Kathy! It's Melody.  Just wanted to check in and let you know that I AM SO ABSOLUTELY IN LOVE WITH THIS KITTY!!! She has the BEST personality EVER!!!" Thanks for sharing such a nice picture!
4/12/19
817-988-0879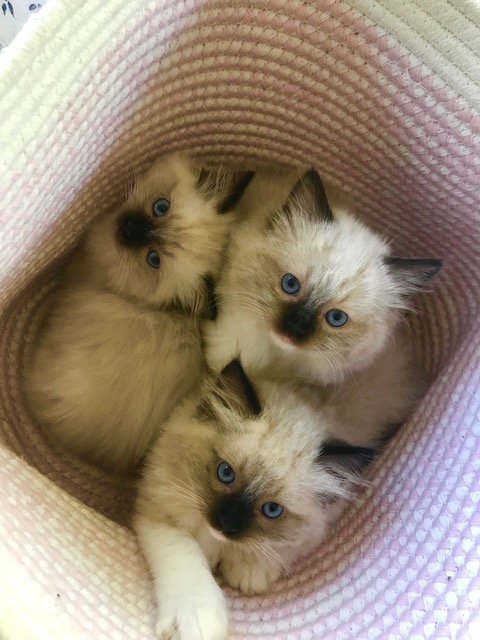 These kittens are sold…But Sunlight is giving birth today.  The litter will be blue and seal bicolor and mitted.  Call to place your deposit and get your pick of the litter!
Available Ragdoll Kittens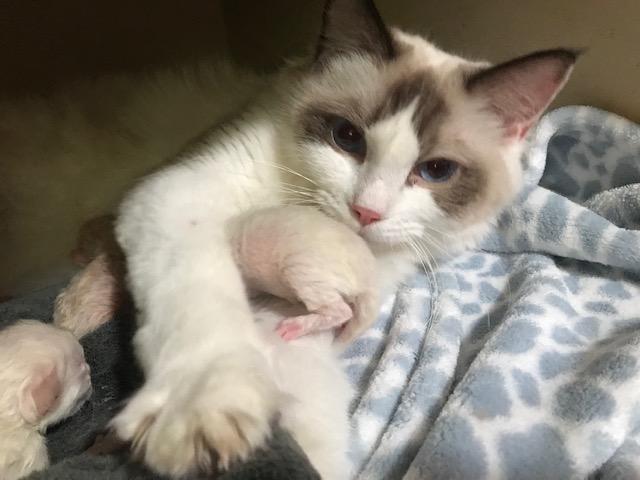 6 new babies all will be Blue or Seal.. Mitted and Bicolor DOB 4/13/19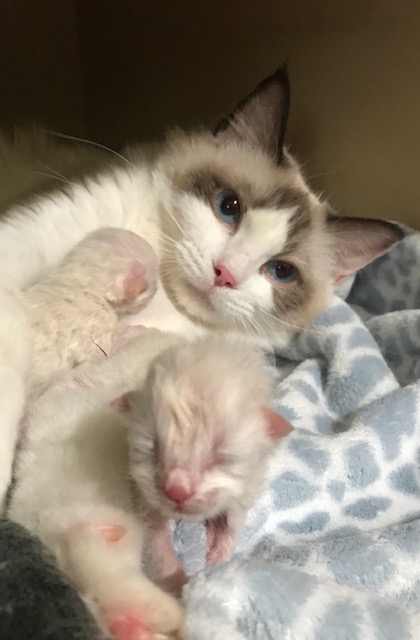 Call To place your deposit and choose your kitten. 817-988-0879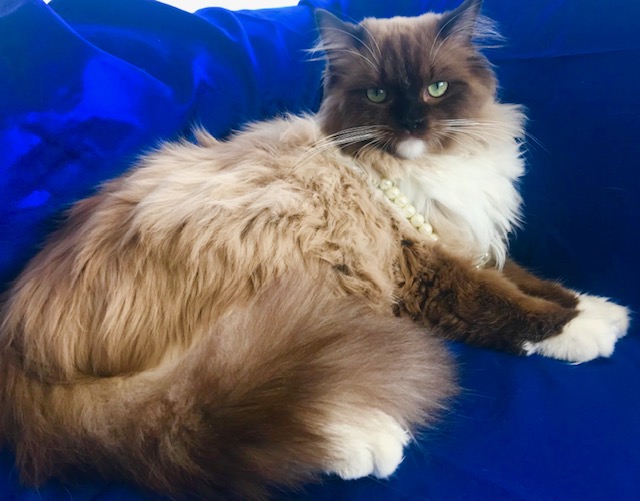 Seal mink mitted girl $950 Sweet Mochachino is so adorable…she is looking for someone to be her special person!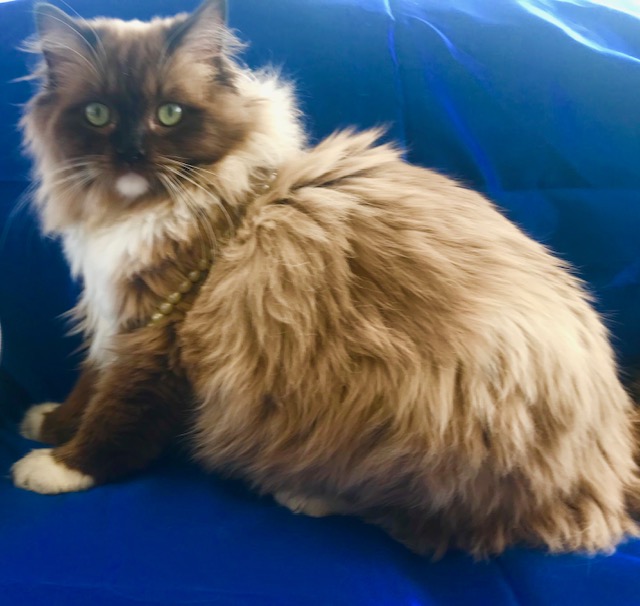 Sweetie Pie Seal mink mitted boy available $950 Super loving purrball! He needs a comb! LOL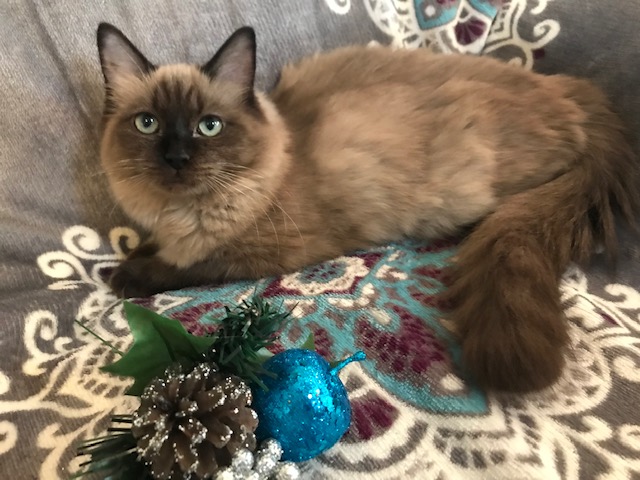 Seal Mink Girl available $950, spayed and ready to go home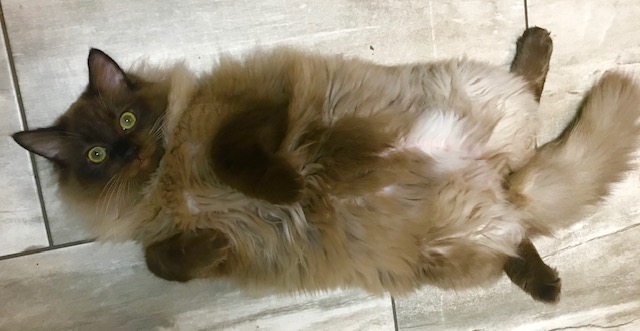 Seal Mink Male 10 months old…a true love! Available $950 Mocha Latte can't get enough attention!  Please pet me!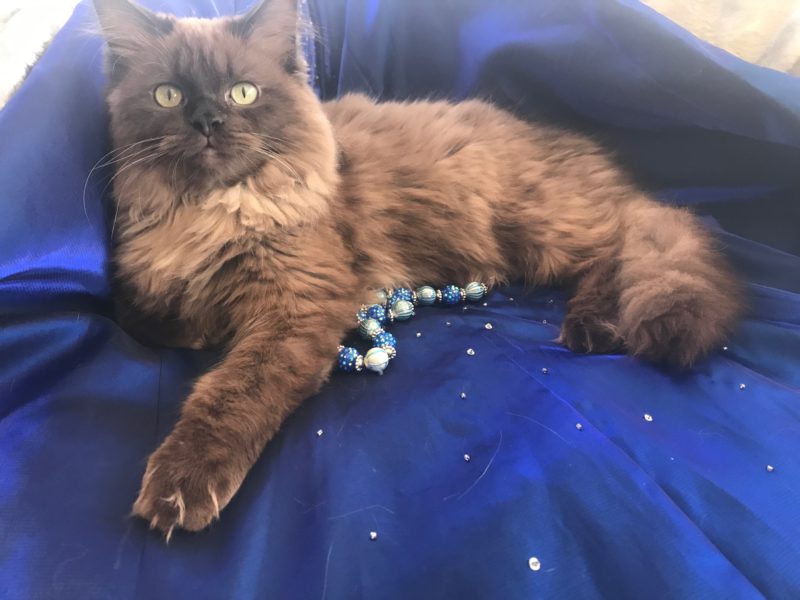 Espresso is 2 yrs old and ready to go to his new home. $750 Very affectionate and a true lap cat!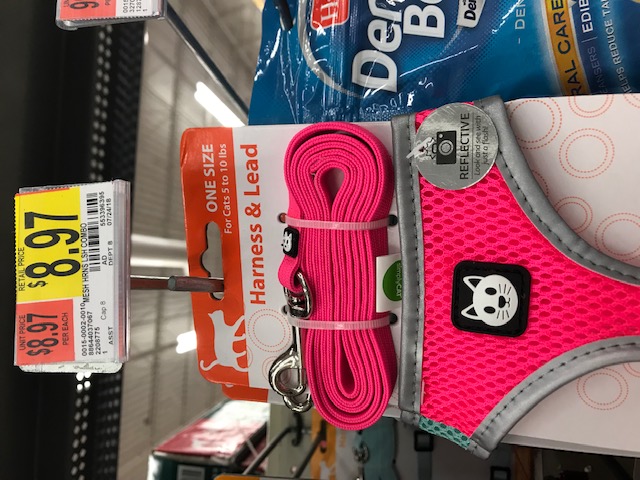 ***PLEASE DO NOT PLACE COLLARS ON THE KITTENS OR CATS! THEY WILL FREEZE UP AND FEEL LIKE SOMETHING IS GETTING THEM. ALSO THEY WILL BREAK THEIR JAW OR NECK TRYING TO GET AWAY FROM IT. IF YOU ARE TRAVELING AND NEED A LEASH ON YOUR KITTEN USE A HARNESS***
RAW FOOD DIET
1 LB GROUND CHICKEN
1 LB GROUND BEEF
1 LB GROUND TURKEY
1 LB CHOPPED UP CHICKEN LIVERS RAW
1 CAN PUMPKIN
3 SCOOPS OF MISSING LINK CAT FOOD SUPPLEMENT
 STIR AND SERVE, STORE IN FRIDGE X 2 DAYS OR FREEZE.