Happy New Year!
Welcome Home Samson! You will meet your Delilah here! Looking forward to meeting your babies!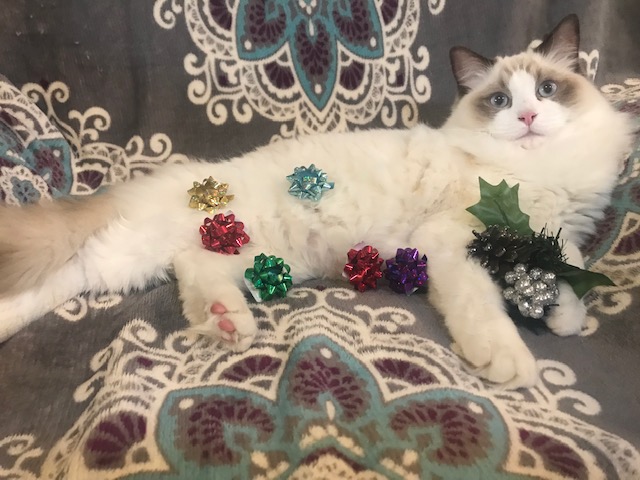 Welcome Samson my new 2019 King from Bakerviewrags! Thank you Beverly for such an amazing boy! The best quality and temperment ever! He attended his first show in Washington and won 2 ribbons before flying here with my courier to join Ragdollblues Cattery.  Gorgous Chocolate Bicolor boy.  Lap cat delux!  Super charming and silly! Perfect confirmation!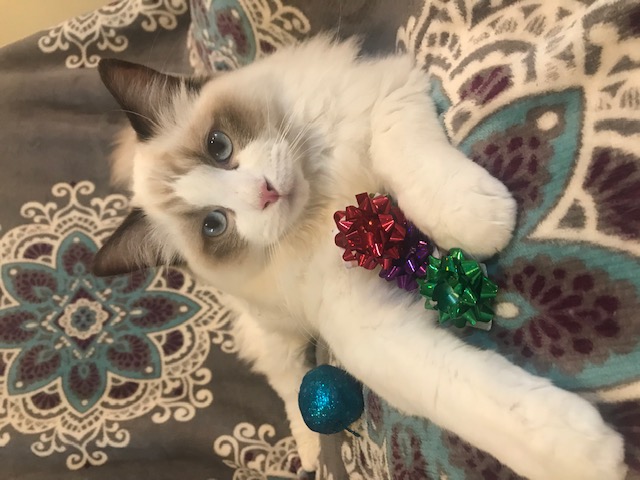 1/13
/19
817-988-0879 
(Please be considerate of my time.  Ask your spouse before calling.  Serious inquiries only.) Deposits are non refundable.  
Available Ragdoll Kittens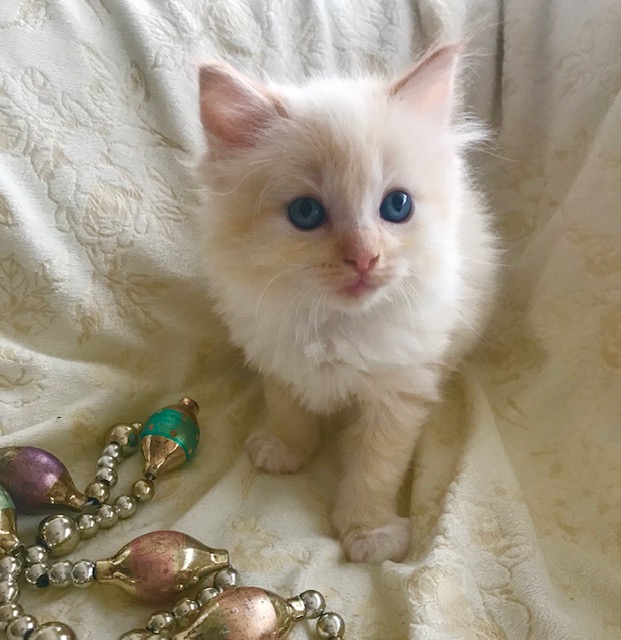 Gorgeous Cream Mink Mitted baby boy available $1250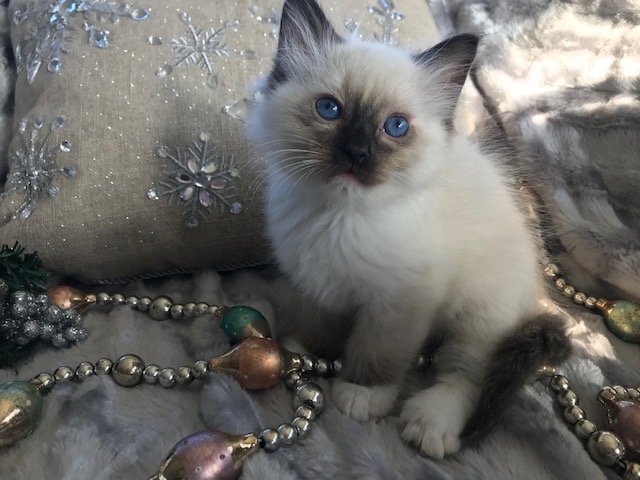 Seal Mitted baby girl available $1250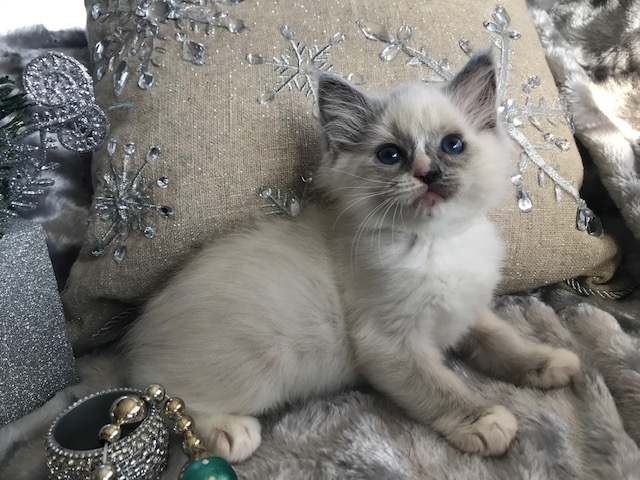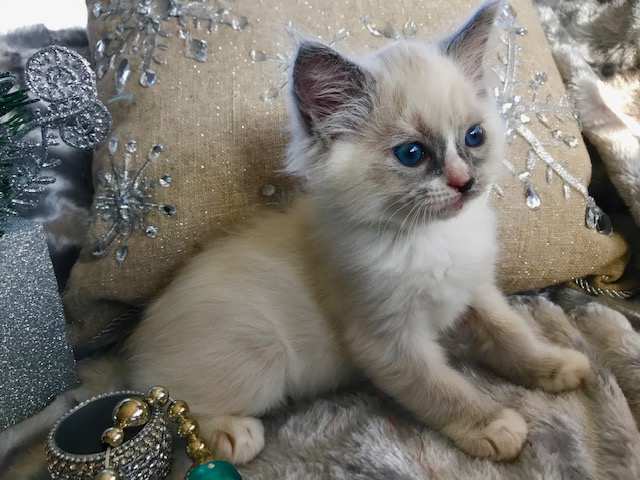 Blue mitted baby boy with a blaze available $1250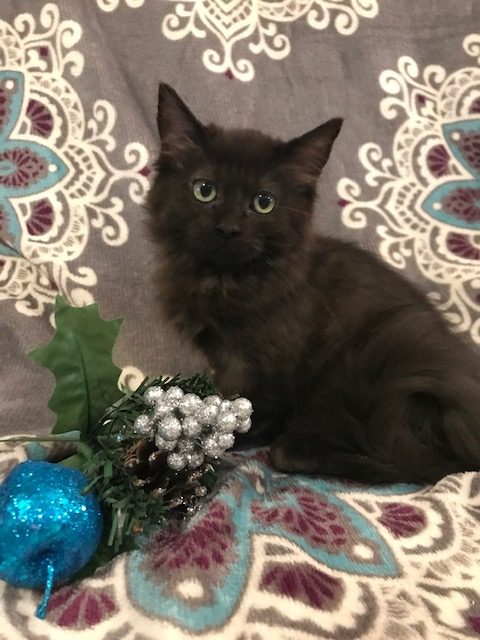 Sweet little solid black girl $1250
Super floppy and extremely rare color for Ragdolls!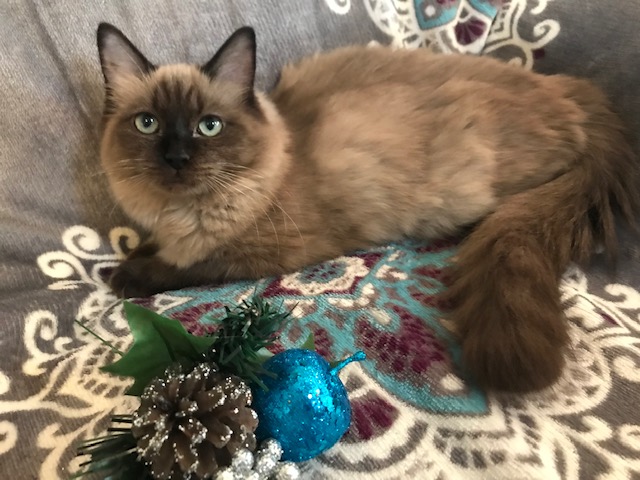 Seal Mink girl available $1250 Spayed and ready to go home!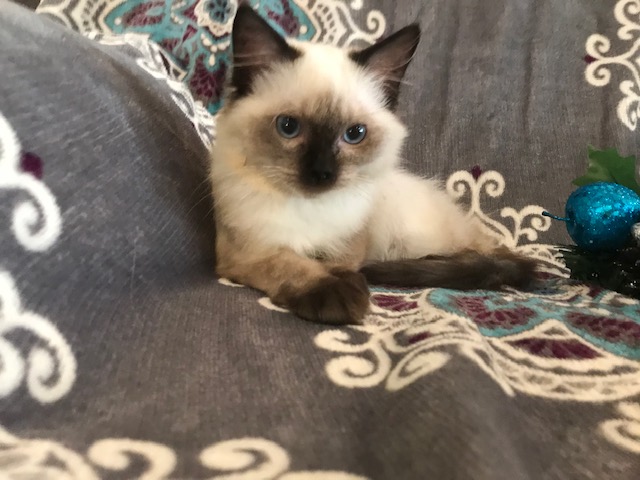 Traditional Seal Point girl available $1250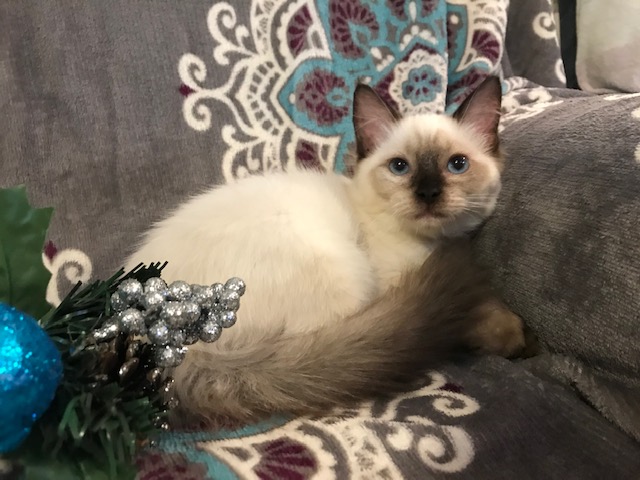 Traditional Seal pointed Girl available $1250 Purr box delux!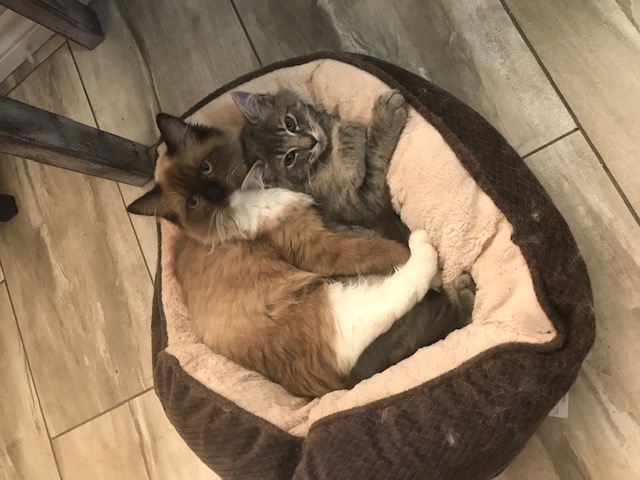 Seal Mink Mitted Female available $1250 Spayed and ready to go home!
PLEASE CALL AND COME PICK OUT A GORGEOUS, FLUFFY, WELL SOCIALIZED BABY! Unlike other breeders..you are welcome to come over and pick for yourself…I raise all kittens in my home and not in an outbuilding. They are well socialized everyday of their lives!  Many breeders require a delivery address only and you are not able to see where they came from and in what conditions they were raised.  You are not able to pick out the personality you want. I welcome you to make an appt and come by. You do not have to pick from a picture only. PLEASE DO BE KIND ENOUGH TO CANCEL THE DAY BEFORE IF YOU CAN NOT MAKE IT TO YOUR APPOINTMENT.  I GO TO GREAT LENGTHS TO CANCEL MY FAMILY DAY TO SHARE WITH YOU!  PLEASE SERIOUS INQUIRIES ONLY. ALSO BE SURE YOUR HUSBAND AND OR WIFE OR PARTNER AGREE BEFORE CALLING AND SPENDING HOURS PICKING OUT THE PERFECT KITTEN. I SPEND INCREASING AMOUNTS OF MY PRECIOUS TIME ONLY TO GET," A LET ME ASK MY HUSBAND..".BEFORE DISAPPEARING INTO THIN AIR.  IF YOU ARE ONLY LOOKING, GO TO A CAT SHOW AND SEE ALL THE BREEDS AVAILABLE.    I do wait to show them after their last vaccines at 12 weeks however.  If you fall in love with a face you may place a hold on the kitten with a deposit..transferable to any available kitten upon your visit if you were to change your mind!  Remember if you want to save on an adult..I will purchase them back if they do not work out in your home.  I never want them or you to be unhappy!
***PLEASE DO NOT PLACE COLLARS ON THE KITTENS OR CATS! THEY WILL FREEZE UP AND FEEL LIKE SOMETHING IS GETTING THEM. ALSO THEY WILL BREAK THEIR JAW OR NECK TRYING TO GET AWAY FROM IT. IF YOU ARE TRAVELING AND NEED A LEASH ON YOUR KITTEN USE A HARNESS***
Summer Sale Buy 1 get 1 at 50% discount! On 5 month old kittens and adults!
RAW FOOD DIET
1 LB GROUND CHICKEN
1 LB GROUND BEEF
1 LB GROUND TURKEY
1 LB CHOPPED UP CHICKEN LIVERS RAW
1 CAN PUMPKIN
3 SCOOPS OF MISSING LINK CAT FOOD SUPPLEMENT
 STIR AND SERVE, STORE IN FRIDGE X 2 DAYS OR FREEZE.