Inventory Reduction Sale Buy 1 get 1 at 50% discount! Sale goes thru Labor Day only!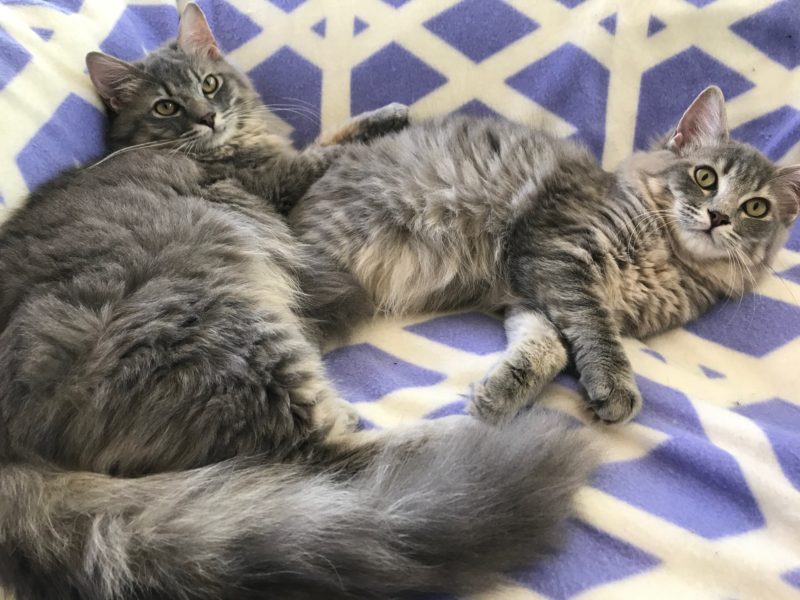 2 is always better than 1! My gorgeous Tiger Lilly has had her first litter! If you are waiting for Lynx kittens.
I have 2 Black Lynx, 1 Solid Blue Lynx and 1 Seal Mink Lynx
Also I have 1 Blue sepia and 2 Solid Black in this litter…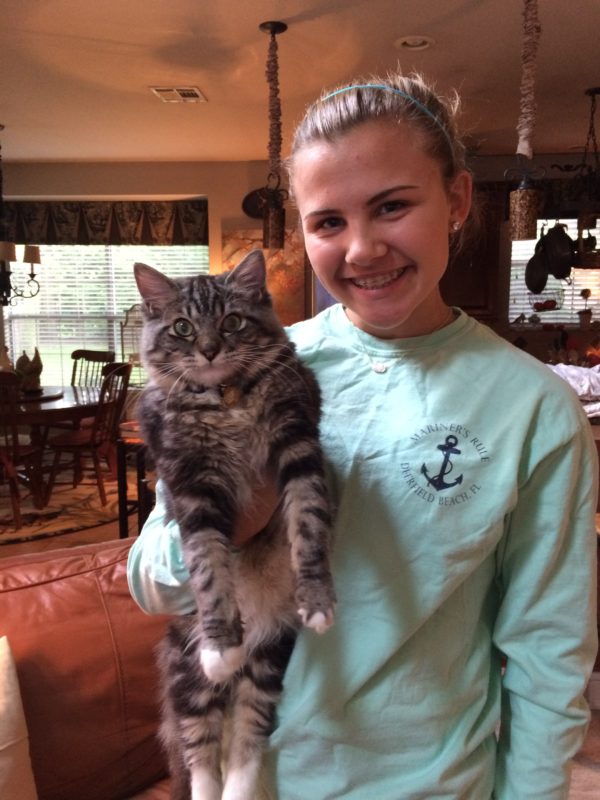 Previous little black mitted lynx all grown up!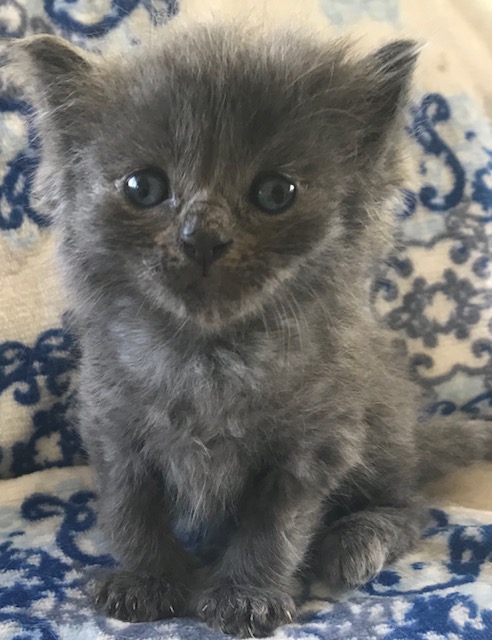 Blue Sepia baby boy available $1800
Very Rare Ragdoll Color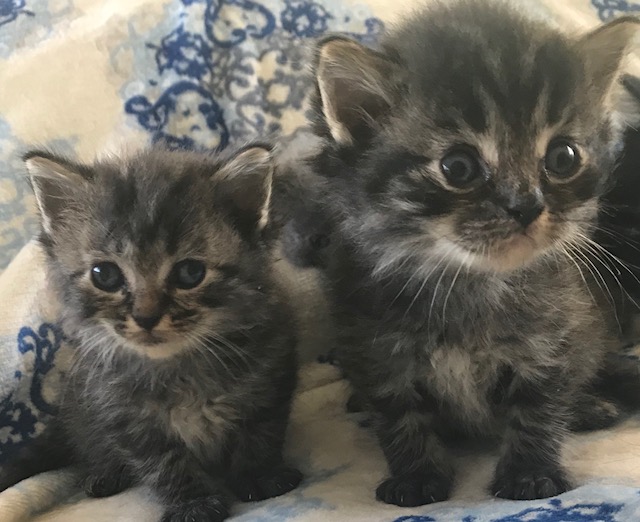 Look at those big round eyes…lol what cute boys! Wouldn't you like to have twins?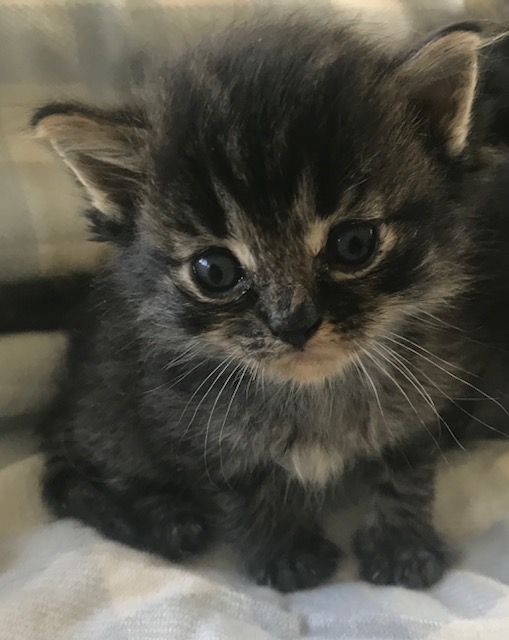 Black Lynx baby boy available $1500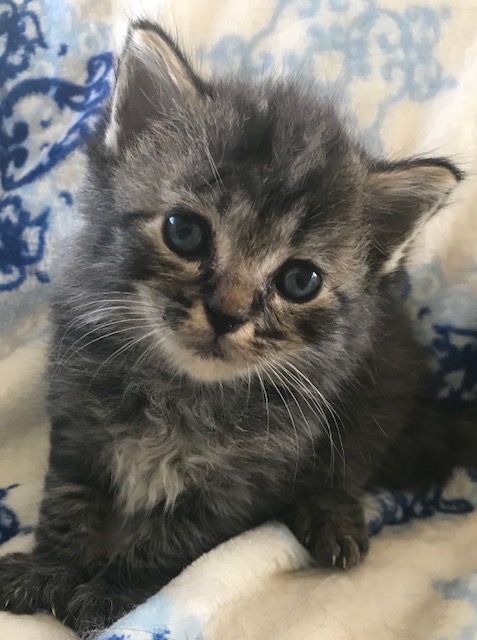 Sweet little black lynx boy available $1500
All Lynx kittens $1500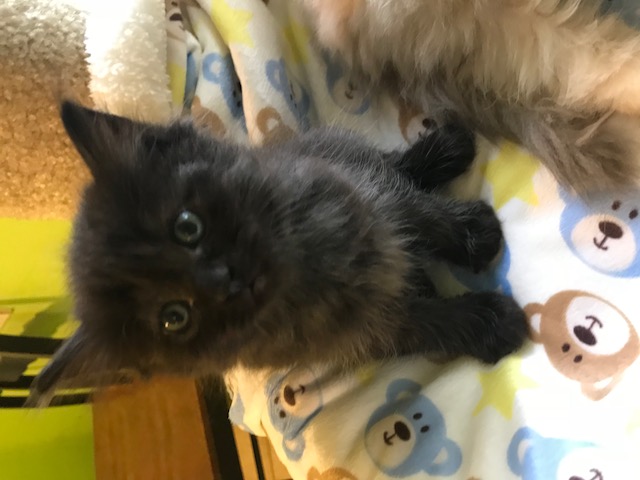 Extremely rare Solid Black Ragdoll female..$1500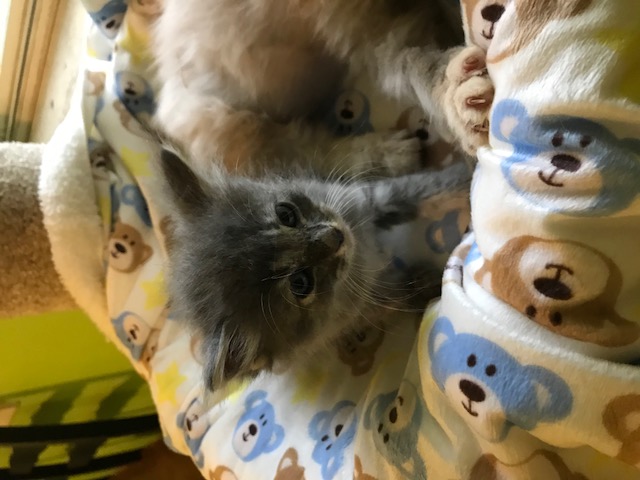 Solid Blue lynx Boy available $1500
9/3/18

817-988-0879
Available Ragdoll Kittens
PLEASE CALL AND COME PICK OUT A GORGEOUS, FLUFFY, WELL SOCIALIZED BABY! Unlike other breeders..you are welcome to come over and pick for yourself…I raise all kittens in my home and not in an outbuilding. They are well socialized everyday of their lives!  Many breeders require a delivery address only and you are not able to see where they came from and in what conditions they were raised.  You are not able to pick out the personality you want. I welcome you to make an appt and come by. You do not have to pick from a picture only.  I do wait to show them after their last vaccines at 12 weeks however.  If you fall in love with a face you may place a hold on the kitten with a deposit..transferable to any available kitten upon your visit if you were to change your mind!  Remember if you want to save on an adult..I will purchase them back if they do not work out in your home.  I never want them or you to be unhappy!
***PLEASE DO NOT PLACE COLLARS ON THE KITTENS OR CATS! THEY WILL FREEZE UP AND FEEL LIKE SOMETHING IS GETTING THEM. ALSO THEY WILL BREAK THEIR JAW OR NECK TRYING TO GET AWAY FROM IT. IF YOU ARE TRAVELING AND NEED A LEASH ON YOUR KITTEN USE A HARNESS***
Summer Sale Buy 1 get 1 at 50% discount!
I have adults/teenagers and kittens.  Many choices!  Please call asap for this 1x only sale.  I am going back to work..must reduce inventory! Many fabulous deals.  I have enjoyed serving you over the last 9years.  This may be your last chance to get a Ragdollblues kitten at a fabulous price!
I have to say they are the sweetest natured babies I have ever had!  They even purr while sitting in a sink of water with the water running over their face! Don't miss out on my Summer Sale either! Who ever heard of a Ragdoll Special?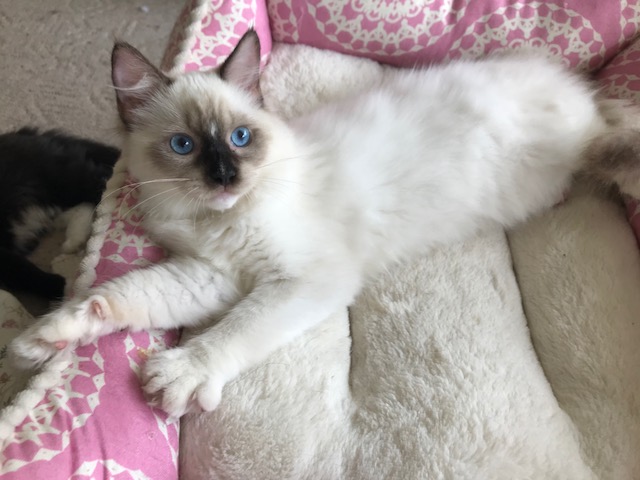 Gorgeous blue eyed seal mitted girl $1250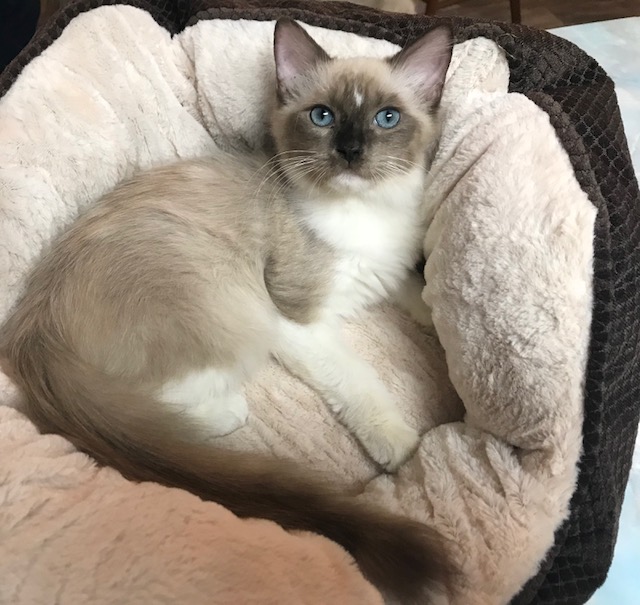 Seal Mink Mitted Female available..sweet purrs! $1250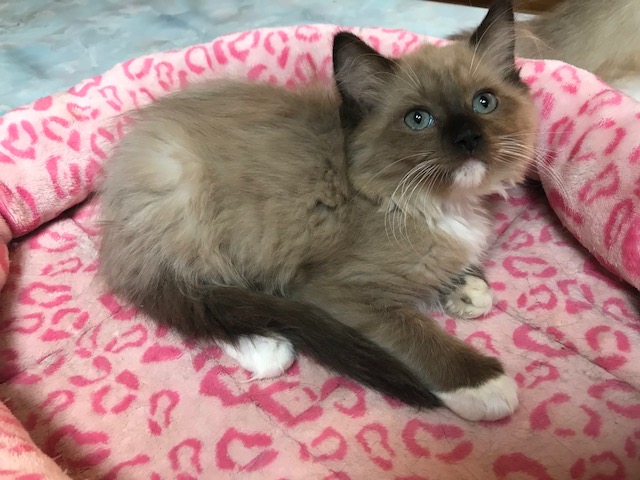 Seal Mink Mitted Female available $1250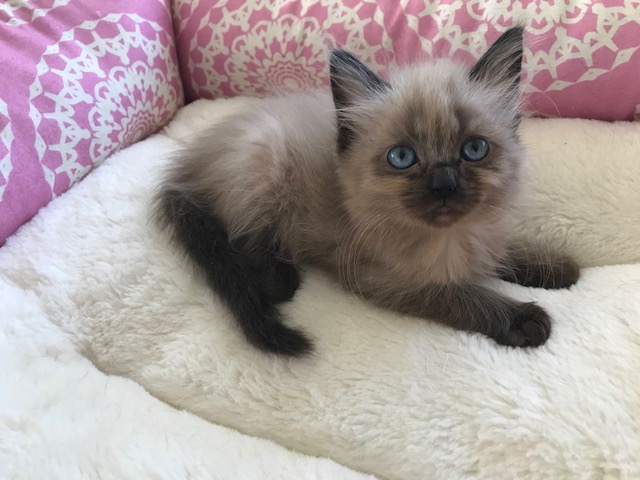 Seal mink baby girl available $1250
Pet Price $950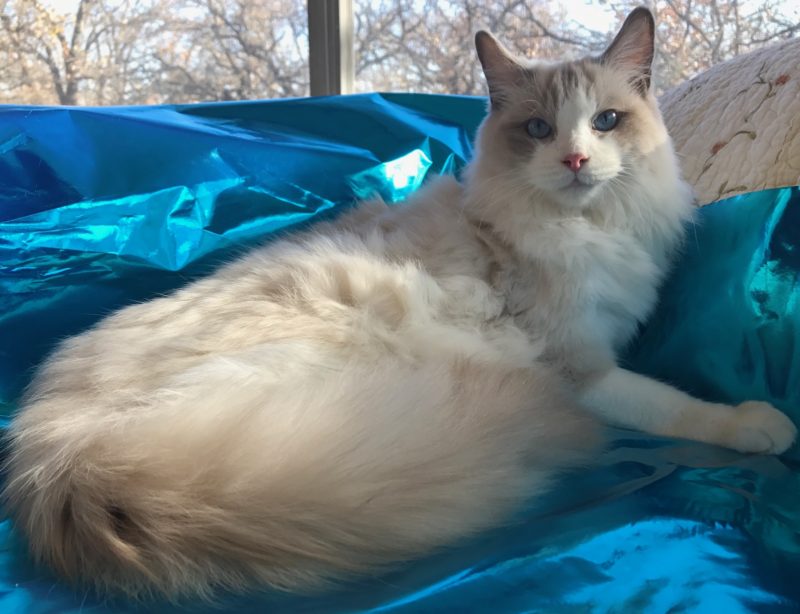 Sweet Man available for $950 Look at those beautiful eyes!  Great pairing with Lion Cub the solid blue mitted boy!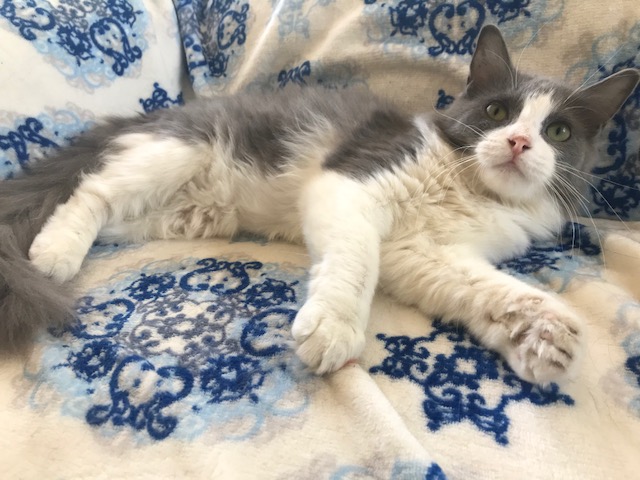 Solid Blue bicolor girl spayed and ready to go home $950
2nd pic below…very loving lap cat!!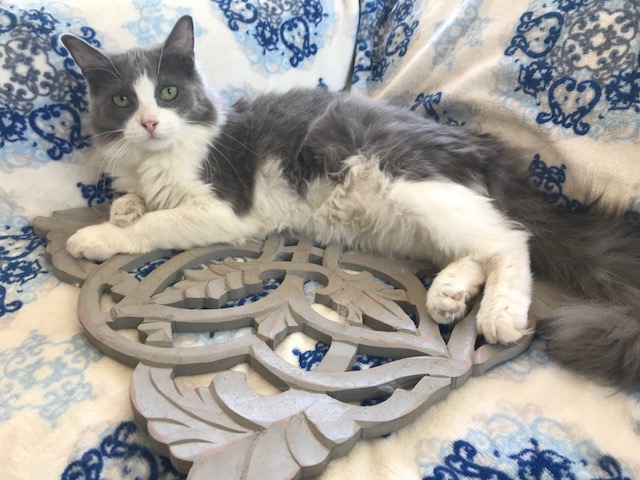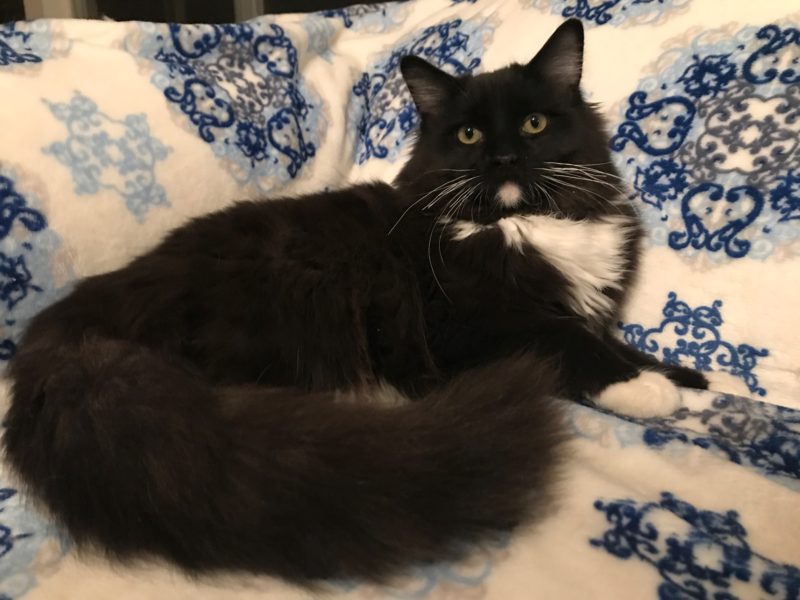 Adorable Black mitted boy! Neutered and laid back. $750 …7 months old and ready to go!
You have never heard a purr this loud or felt this loved with this body slammer!  What a sweetboy!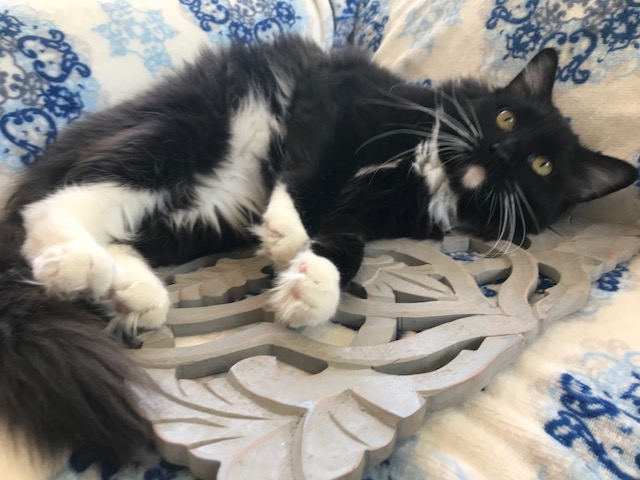 Lots of energy!  Looking for a home to run and play! Neutered and sweet! $750
2nd pic below