8/7/14
Hi Kathy,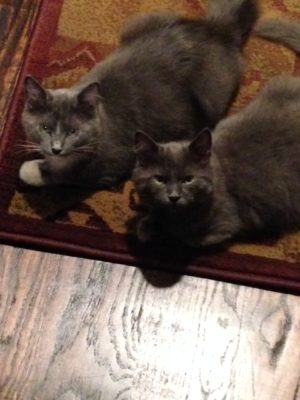 I wanted to give you an update on our boys Sid and Bear.  They have brought us more joy than either one of us could have imagined.  Jack and I are both sooooo in love with them.  They are growing like crazy. They are incredibly entertaining.  They play together until they are exhausted then sleep the afternoon away- sometimes intertwined with each other which is very cute.
They sleep with us every night and wake Jack up early with forehead kisses because they are ready for their breakfast.  They have brought us such happiness, more than we ever expected.
Anyway, thank you so much for bringing us such joy.  The boys are truly a blessing!
I hope you have a fantastic summer.
Take Care
Carol Ann Jeffers